Welcome to Algarve Marine Services, the one stop shop for all of your boat maintenance and management needs. We are based in the heart of Vilamoura marina, with our office, workshop and storage warehouse at your disposal.
We have built a reputation on trust, reliability and above all…quality of work. For more than 30 years we have been maintaining boats throughout the whole of the Algarve. We're always on hand to offer support, advice and excellent workmanship for you and your boat.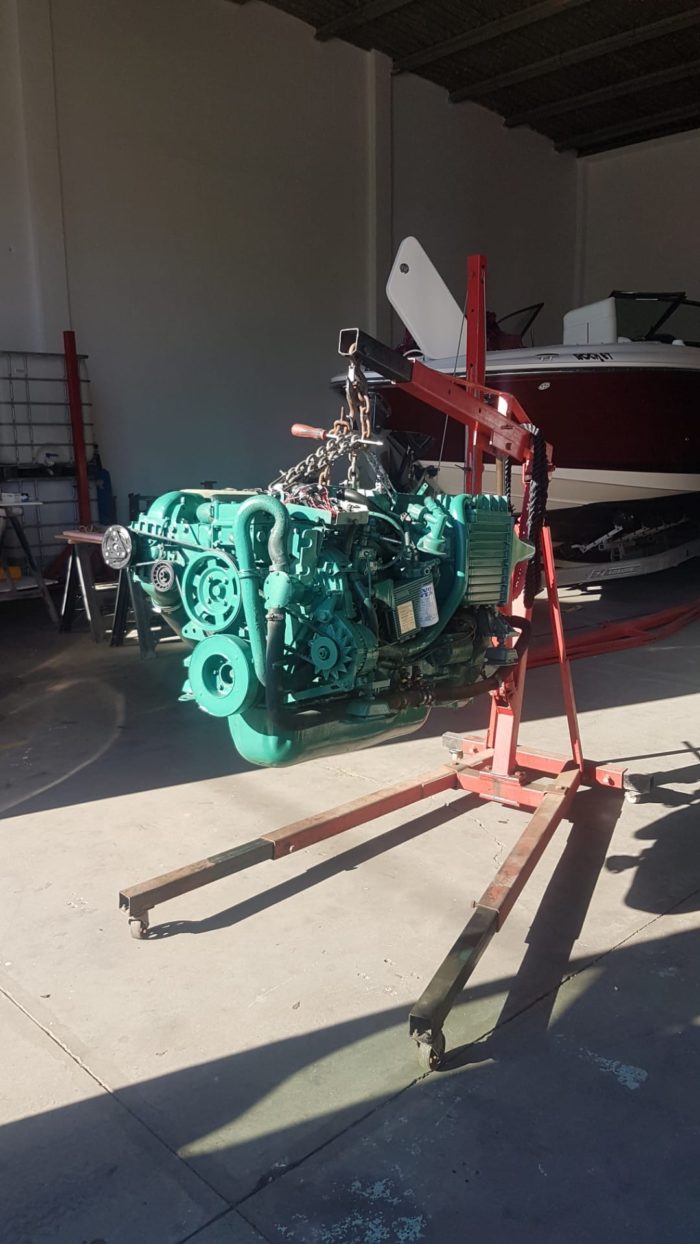 Marine Engineers
We are a team of Marine Engineers who have worked on many different types of boats, and are able to fix most issues; big or small. We always keep in mind your safety but also try to keep your costs down.
We know maintaining a boat can be expensive, so we will always discuss the cost of any repair work with you beforehand so there are no surprises or hidden costs.
Boat Maintenance Assistants
We have a team of highly skilled and experienced Boat Maintenance Assistants. They are available to help with many boat maintenance jobs.
They will lift, wash, sand anti-foul and polish your boat…and much more!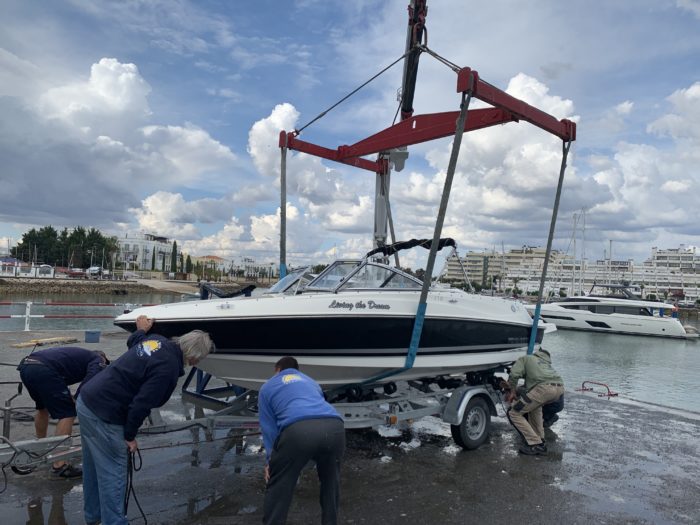 Boat Lifting Service
We work closely with the staff at Vilamoura Marina to schedule in lifting your boat out of the water for any repair works that maybe required.
Once lifted onto land, the underside of your boat will be jet washed to remove any barnacles, algae, and marine organisms which will have definitely taken up residence your boat – which can cause many problems if not dealt with.
Once this has been done our Boat Maintenance Assistants will then start work on sanding, anti-fouling and polishing your boat.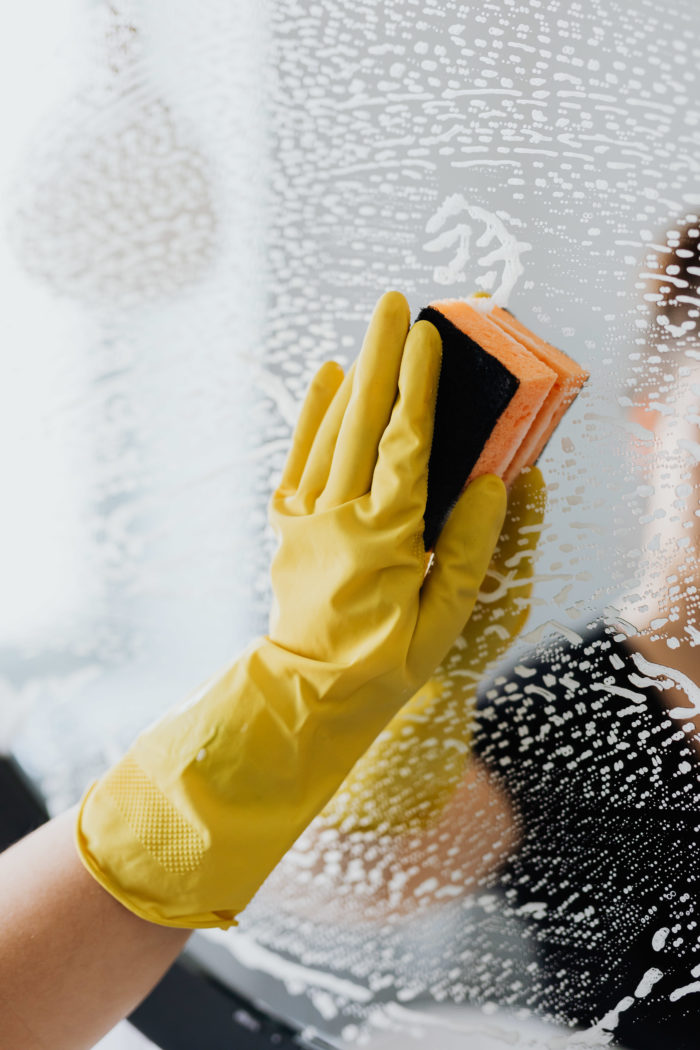 Cleaning Service
We can provide a regular or ad hoc cleaning service. Our cleaning team have plenty of experience cleaning all kinds of boats.
They're able to use specialist products on the different surfaces of your boat. We can arrange a deep clean of the inside of your boat then followed by regular maintenance cleans.
If you need any assistance with your laundry, we work closely with a laundry service in Vilamoura.
All you need to do is bag your laundry up and we will arrange for it to be laundered, ironed (if you choose) and returned to your boat.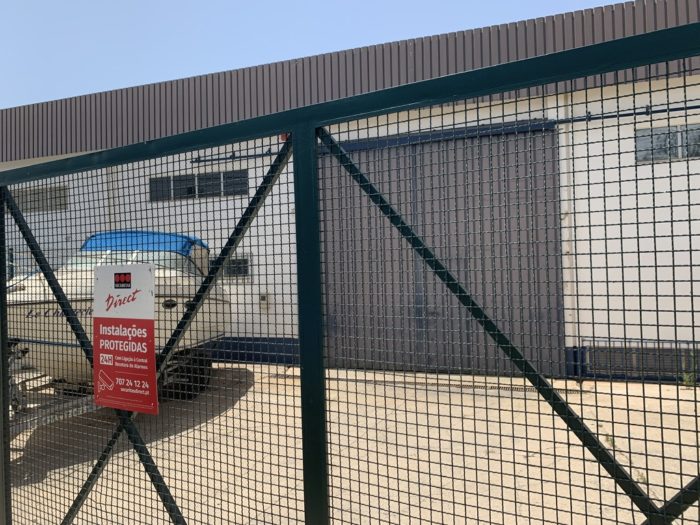 Boat Storage
We have a storage warehouse on the outskirts of Vilamoura where we are able to transport your boat, this enables us to carry out any longer term works, ensuring you don't incur any costly land fees from your marina.
If you wish to take your boat out of water for a longer period, we're able to store it in our undercover, security monitored warehouse for you.
See our services for a monthly price list, we guarantee that it will be cheaper than the marina shipyard fees.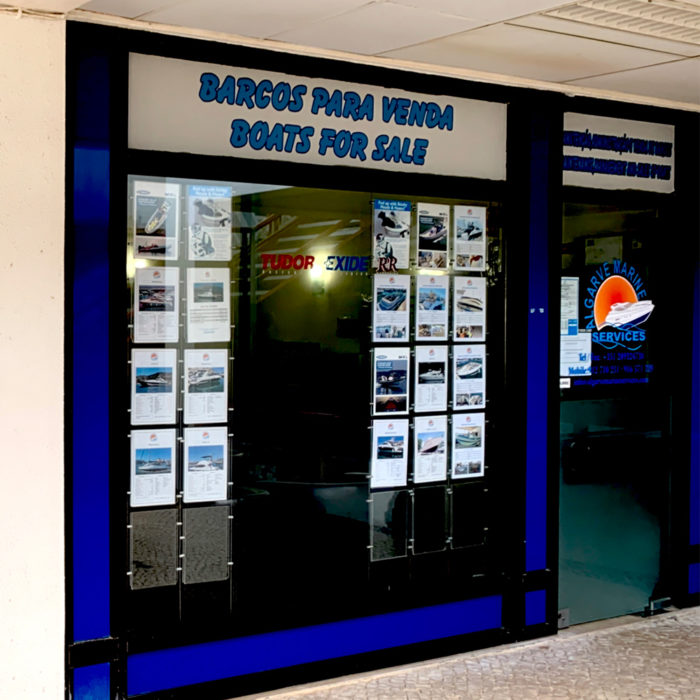 Administration Support
Do feel free to pop into our office during our opening hours and we'll be sure to make you feel welcome. We have English and Portuguese speaking staff on hand to help with any situation.
We're able source a full inventory of parts and accessories for the services, repair, maintenance and safety of your boat – all you have to do is ask! Should you wish, you're also able to make card payments in our office to settle any invoices.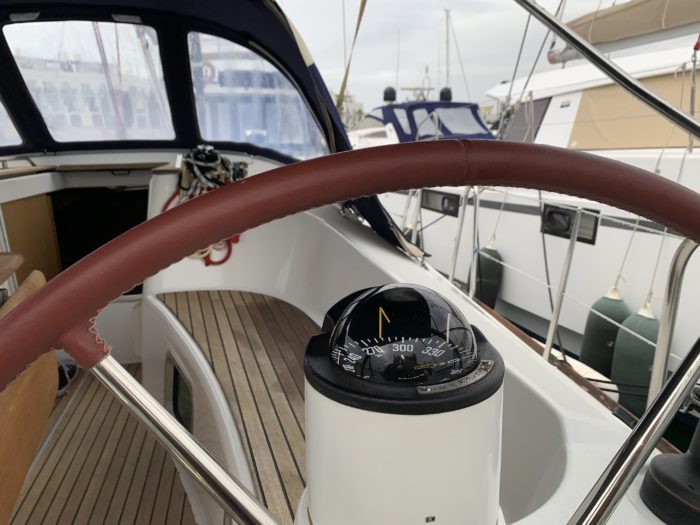 Brokerage Service
If you're wanting to sell your boat, or looking to buy a new one, we offer a boat brokerage service. All for a very competitive commission.
See our brokerage page for a detailed breakdown of our service.
Insurance
No matter what your plans are for your boat, protection and peace of mind are essential. We work with a traditional insurance broker which prides itself on its personal service and will be able to assist you with all aspect of marine insurance.