We have a team of skilled Boat Maintenance Assistants on hand to to help lift your boat out of the water and conduct take care of its yearly Out of Water Service.
Once your boat is on dry land it will be Jet washed to remove any marine life that has grown on the bottom on your boat. Our assistants will first fill in any abrasions and scratches which have occurred during its in water use, then sand it down to ensure a good surface to work on to continue their work anti-fouling and finally polishing.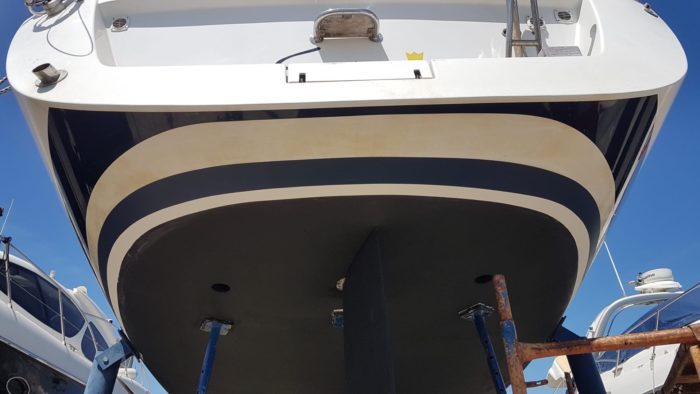 Anti-fouling
Anti-fouling is a specialised paint which is applied to the hull of a ship or boat to slow the growth of barnacles, algae, and marine organisms.
If the anti-fouling isn't applied it can severely affect the durability of the boat by causing corrosion on metal hulls and impeding on the performance of the boat as the marine organisms cause drag and slow the boat down.
We recommend that you have your boat anti-fouled every year to keep it in good condition and maximise performance levels, your insurance may even require this to be done every year..
We use ozone friendly products where possible to protect the environment and we're happy to anti-foul any size boat, from your day boat to your 50ft yacht.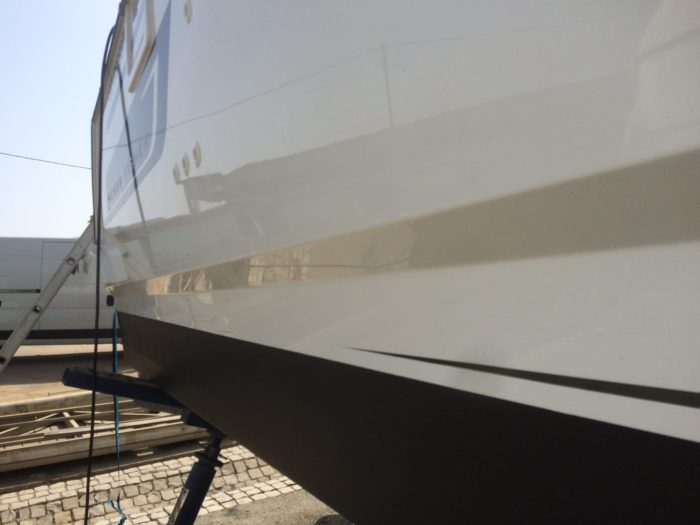 Polishing
Having your boat polished professionally will help slow down the harmful effects of the environment, as it is continually being attacked by the sun and sea water; these elements are very corrosive.
A good coat of marine wax polish will maintain the aesthetics of your boat as well as slow down the depreciation. We have a team that can provide this service for you, they're very experienced and have worked on many boats from small to large. The cost of having your boat polished, depending on your needs so do get in touch with us for a quote.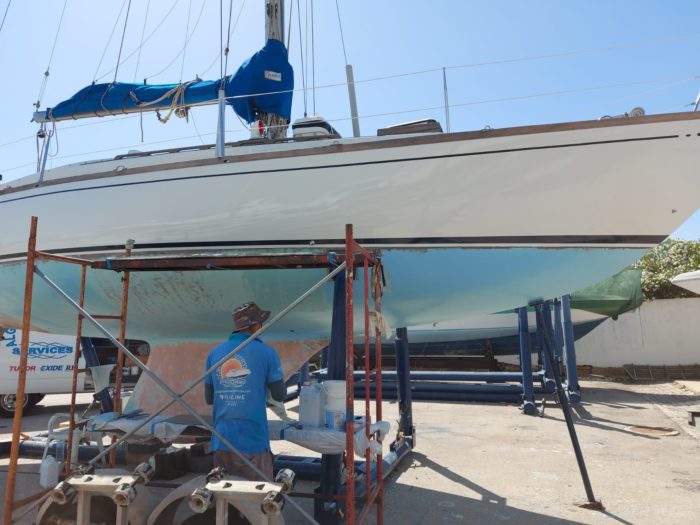 Sanding
Our Boat Maintenance Assistants will be able to sand down your boat and do all of the prep work to ensure a smooth surface to apply the Anti-foul to.