Algarve Marine Services has a team of experienced and qualified Marine Engineers. We're able to advise and carry out repairs and maintenance on any boat and any engine, big or small.
Our team of engineers have many years of experience diagnosing all issues. We will be more than happy to take a look at your boat and help with any problems you might be having.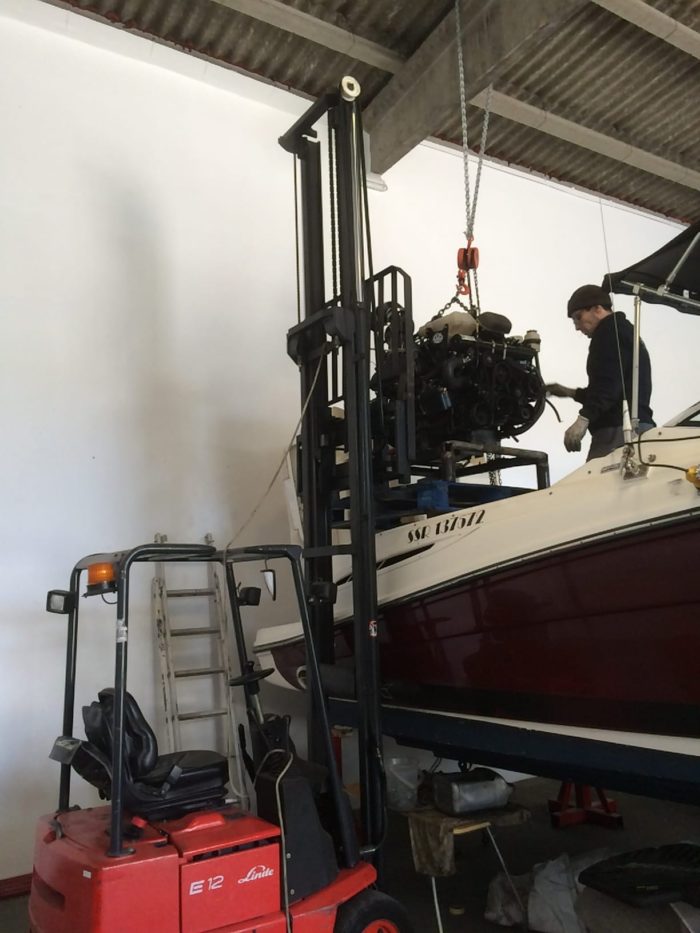 Theres no engineering job too big or small
We are are an independent engineering company who can carry out all types of servicing on petrol and diesel engines, whether you require a simple filter change or a full engine re-build; which can be done in our fully equipped workshop.
A neglected or badly serviced engine can be costly and hazardous, but regular maintenance can help avoid this. Contact us to diagnose any problems you have and we will give you a quote for any servicing or repairs.
General Maintenance
General boat maintenance is essential to keep your boat safe and sea worthy. It's all too common a problem when a boat has been sat in the water, whether its been used or not, that things go wrong; as the water and weather can take it toll.
Boats need regular general maintenance and a little bit of TLC to keep them running and happy.
Our engineers can provide you with all aspects of repairs:
fresh water problems
electrics
supply Tudor and Exide batteries
carpentry
generators
air-conditioning units
fridges
Installation of bow thrusters