We are now supplying a new product called 'SeaSmart'. When SeaSmart is installed to the toilet on your boat it automatically sanitises and deodorises your toilet system – stopping all the unwanted smells that are caused by the bacteria living the toilet pipes.
SeaSmart is the answer, the intelligent automatic marine toilet sanitiser that really works – even when you're not on the boat!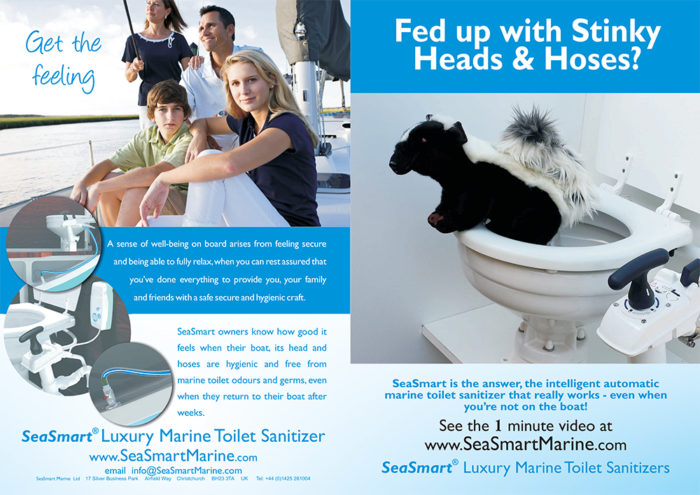 SeaSmart Installation
Algarve Marine services can install the SeaSmart unit onto your toilet, which shouldn't take longer than an hour.
The Sea Smart unit will come with all the parts needed to attach it to your toilet and the disinfectant needed to make the unit work. The disinfectant pouch, on average, lasts for approximately a year.
When you need a disinfectant refill pouch, we can provide those for you. Get in touch to find out more.